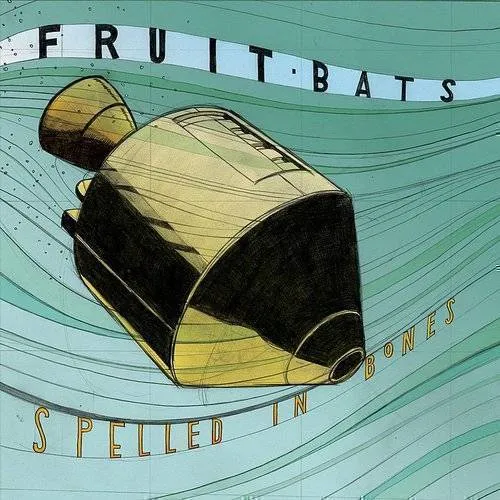 Details

Format: CD
Label: Sub Pop
Catalog: 70654
Rel. Date: 07/26/2005
UPC:

098787065428
Spelled In Bones [Digipak]
Artist:
Fruit Bats
Format:
CD
New:
Not in stock
Wish
Formats and Editions
Reviews:
This is an album for recent Sub Pop converts who, justifiably, jumped on the wagon when the Shins "changed their lives." Then they got into Rogue Wave, but didn't quite "get" Iron and Wine, and they never heard the Fruit Bats' Sub Pop debut,
Mouthfuls
. Of course, "they" might be you, and that's fine. If "they" isn't you, then you can call these people starry-eyed wusses.
But Fruit Bats make a strong argument for being a starry-eyed wuss on Spelled in Bones, and it all has to do with Eric Johnson's reserved vocals. Johnson shows his range on "Legs of Bees" where he sounds like a slightly doped Tim Booth (of James) or Fran Healy (of Travis), pushing towards a possible explosion of emotion. You know Johnson isn't going to lose control, though, because you've heard this before. You know that song's the rocker and the rest of the album will be girlfriend music. And you're probably thinking that Spelled in Bones is going to end with birds chirping. You might be right.
But then there's "The Earthquake of '73," with Johnson lilting the ends of lines that precede salacious moans, like Rufus Wainwright almost. But Rufus has that big piano to push and pull him wherever he wants to go; Johnson has his songs' hypnotic form holding him back. Listening to "The Earthquake of '73" you get the feeling that if he weren't roped in, he'd go on forever. Which might not be bad.
back to top